IoT and Animals in Winter
Winter is in full swing, and temperatures are dropping in many parts of the world. Some locations are experiencing temperatures as low as -30 degrees Celsius. Many animals or pets are kept outside in farms, barns, kennels, or makeshift shelters.
In this article, we will explain
How the cold weather harms animals?
How can we use IoT as a safety measure?
What use case did we create for pets?
How could these things be scaled up?
Why are we using LoRaWan?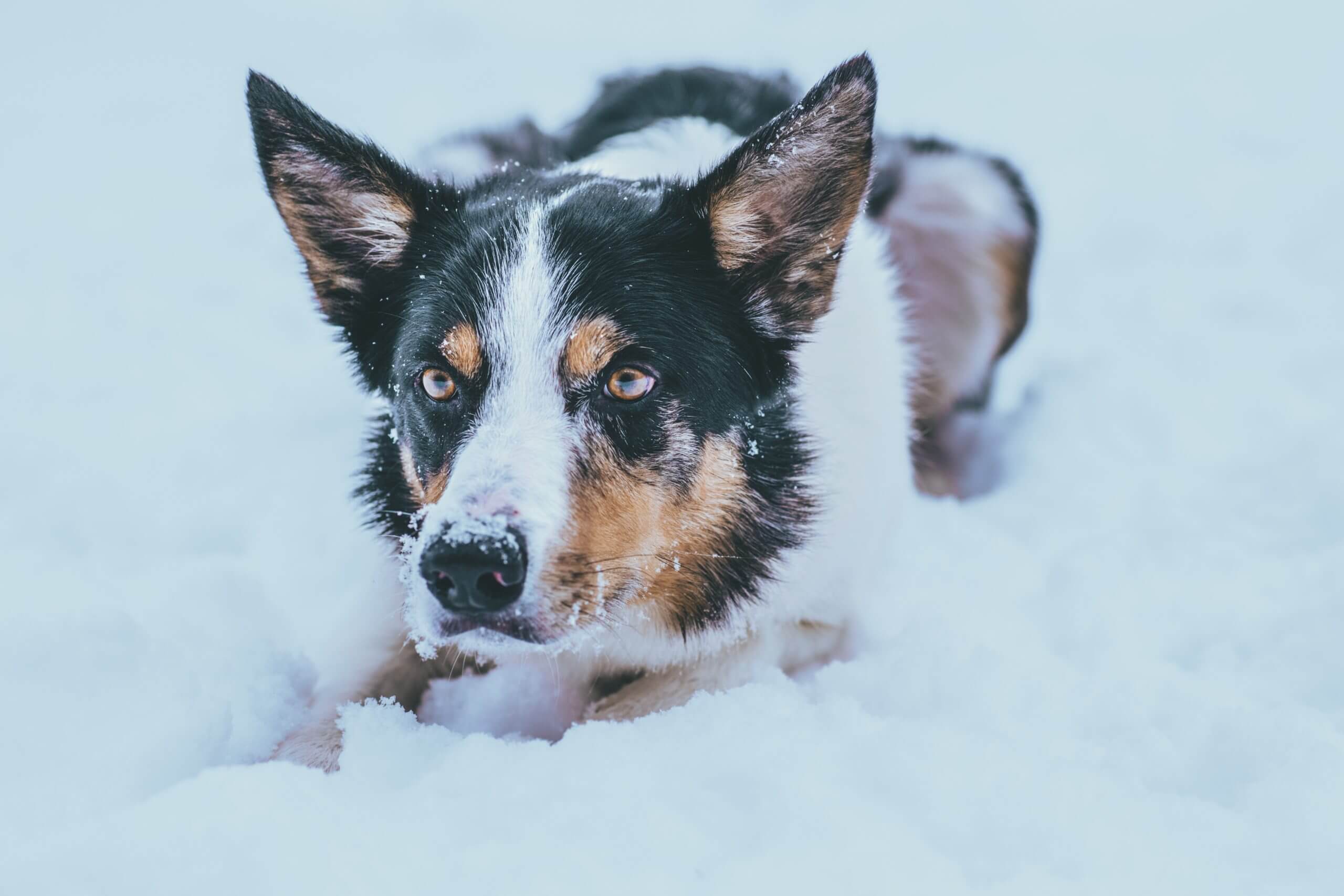 Have you ever considered how cold weather can be harmful to animals?
Low-temperature winters can be harmful and dangerous to your loved ones.
Several studies have been conducted to determine how temperature affects the health of your pet or animal.
The severity of the effects depends on the size of your animal, as well as the actual temperature or humidity.
According to studies (TACC), dangerous temperatures with a critical impact on animals are temperatures below 0 °C (30 °F).
Many pets and animals are kept outside in kennels or shelters in their backyards or in remote locations such as farms or fields.
It is not only the actual temperature of the environment that causes problems, but freezing temperatures can also block feeders or water throughs.
More information about temperatures and health of animals you can find in table below.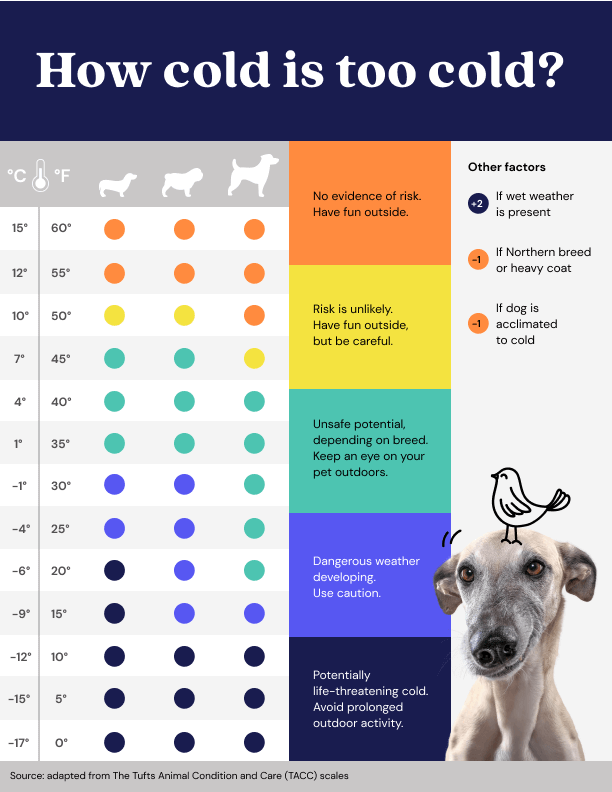 How can IoT and LoRaWAN be used to protect our livestock and pets?

The goal of any monitoring process, as with any other, is to collect accurate data and have access to that data at all times in order to properly evaluate without having to be on-site all the time, which affects animal behavior.
We can remotely collect data from all types of processes over any time period using LoRaWan.
We need to keep an eye on animals or pets in remote areas or backyards during the winter.
1, Environment monitoring in Kennel, farm, shelter or barn area 
-Internal temperature, humidity, and CO2 monitoring
Low temperatures or high CO2 levels can be harmful to animals; with IoT, you can have an excellent monitoring and warning system.
-Building insulation.                                     
Animals can generate heat through their bodies, but is space sufficiently isolated?
-Temperature and humidity are being measured outside.                                                                           
A comparison of data from inside and outside can provide a good estimate of what precautions must be taken to protect our animals.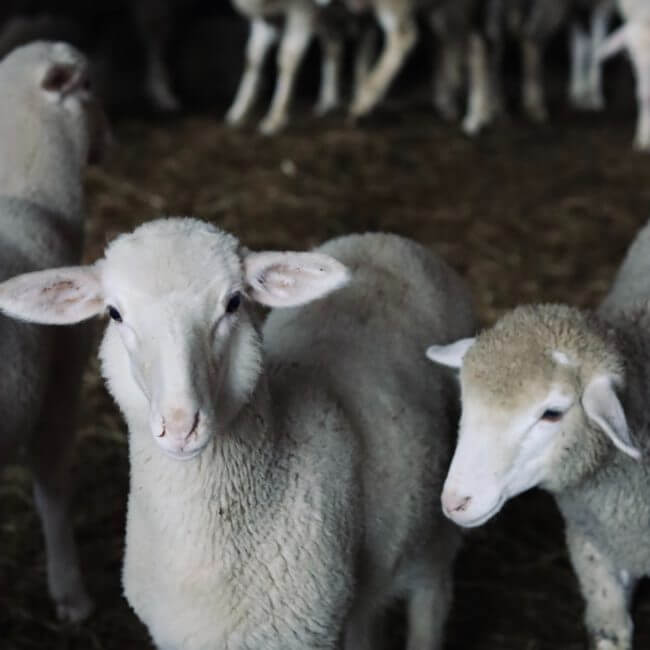 3. Food and water monitoring
-The condition of water tanks or throughs
Frozen water or clogged piping can all cause issues with animals' basic needs.
-The condition of feeders
Problems can arise from frozen land or a food feeder.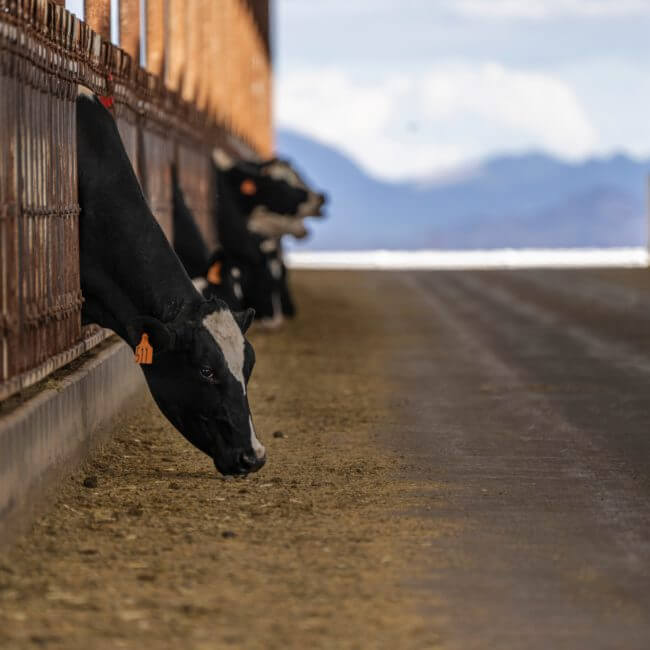 2. Animal behavior monitoring
-Movement detection
When temperatures are low, animal behavior can cause health issues, lowering product quality or increasing the cost of veterinary assistance. You can use sensors to observe their behavior on paths or in specific areas.
-GPS tracking
Monitoring animals outside during the winter can provide us with safety precautions, such as detecting when an animal is not moving or lying for a few hours.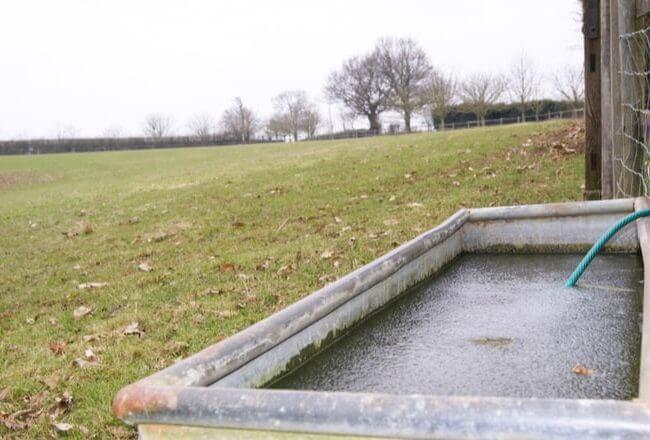 We were approached by a customer who has a watch dog in a remote area and needs real-time monitoring of his pet due to the cold winter temperatures.
Project destription
Who: is involved in the project: Tara, a dog.
What: Remote temperature and humidity monitoring in a dog kennel.
Why: Dog safety, remote measurements
Where: A remote area in Slovakia's woods with a cottage and an outside dog kennel.
When: As soon as temperatures drop below zero.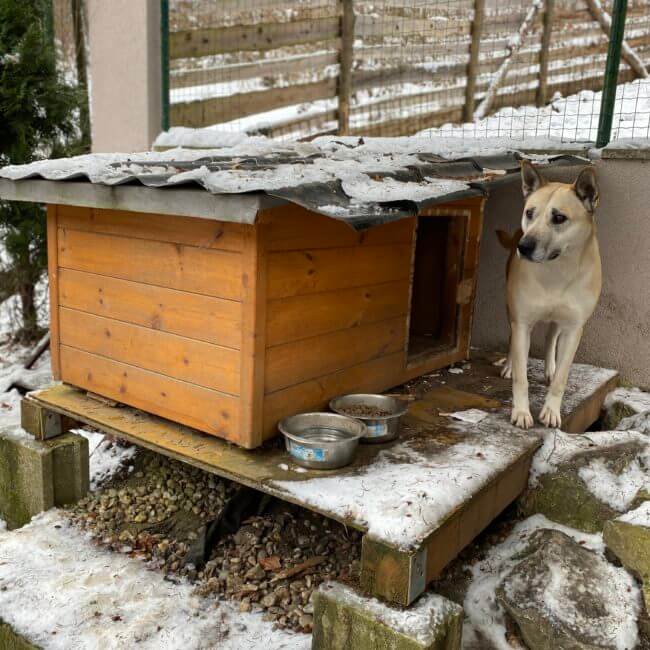 Solution 
Installation of a temperature and humidity measurement device inside a dog kennel.
The goal is to remotely monitor temperature and humidity in order to better understand Tara's environment.
Data also provide accurate measurements when the dog is inside the kennel (increased temperature) to determine whether better kennel insulation would be beneficial.
Another step is to track Tara with a GPS tracker so that the owner has a complete picture of where the dog is – a large area with trees and fields.
The customer is utilizing our end-to-end solution – heliotics app directly with sensors where alerts can be easily created if temperature drops and will be reminded via push or text messages.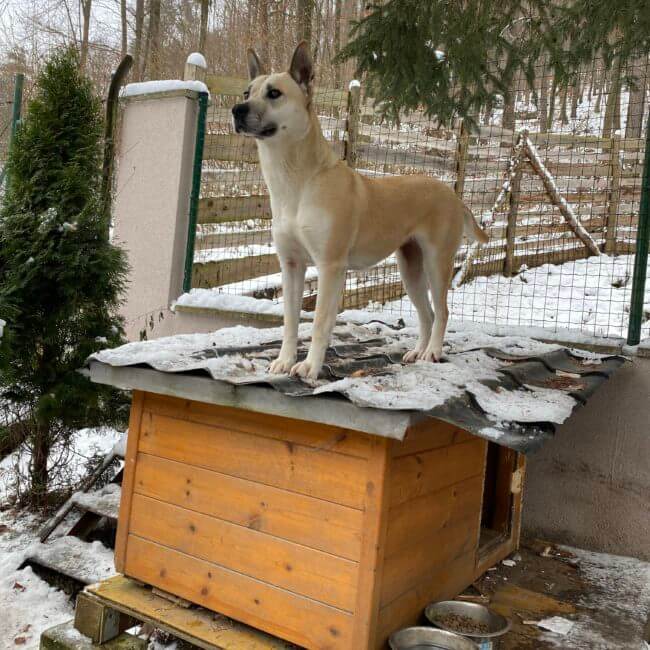 Specs: 
Device: Milesight EM300TH 
App: Heliotics APP
Alerts: yes (via app)
Wirings: No 
Battery: up to 5yrs 
Simcard: No
Network: Helium LoRaWAN
Scalability: Yes
Outcome: Quick and precise monitoring
Why does LoRaWAN work better over WiFi or cellular?
Coverage, battery life, penetration, and pricing are the easy answers.
We need to take into account a few things while discussing outside use cases like farms, fields, woods, and forests.
Reliable device which will last at least 2-3 years running in cold temperatures

Maintenance free device – i do not want to go there every time to switch or restart 

Zero wiring 

Remote monitoring – from everywhere, even another state. 

Coverage – need to cover easily huge area with great penetration even underground or concrete walls. 

Costs – infrastructure, data and hardware
With all these points LoRaWAN stands out.
WIFI –  short battery lifetime and short coverage. 

Cellular – high cost for data transmition  and weak coverage in remote areas. 
Why do we use the LoRaWAN network from Helium?
The short response is "because it's everywhere."
Longer answer is " because it is almost everywhere"
Check the coverage here
You can discover out more about LoRaWAN, coverage, and the helium network here 
Heliotics App
Our custom-made app is an excellent choice for any LoRaWAN-enabled sensor.
With clean and clear dashboards, we support several sensors (constantly adding more).
The app runs on the web, iOS, and Android.
Main functions: 
visualization of data 
charts, graphs
data table 
filter options 
alert creation – push or text message, email
reporting system
Easy to use, simple deployment for everybody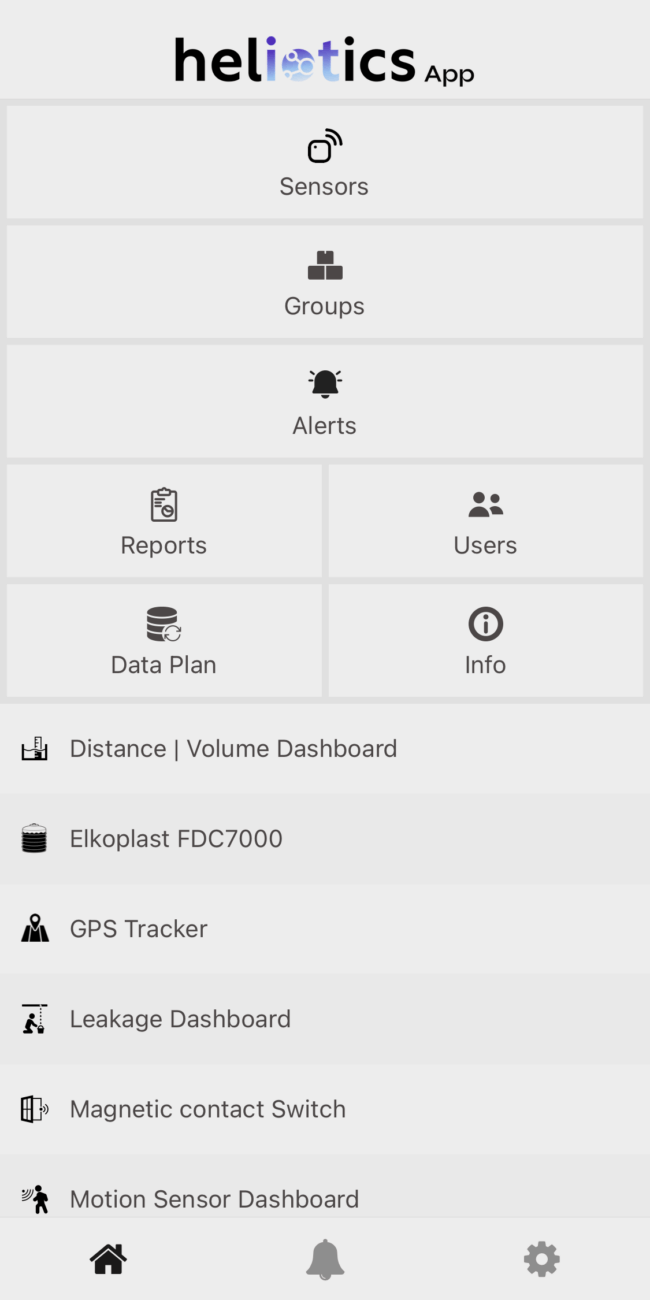 One More Thing
The above-mentioned solutions have yet another advantageous side effect or variations.
1. Energy or veterinary cost savings
2. You can also safeguard your animals in the summer, when temperatures are rising above average.
If you would like additional information, we would be pleased to explain or build a solution for you.
You can reach us on info@heliotics.com